A ceremony for revealing the new nameplate as well as the lighting was held on March 26th. "The blue man group" also made an appearance. Only Green Electric Power was used. Please be sure to go to the Roppongi crossing and look up to see the new nameplate.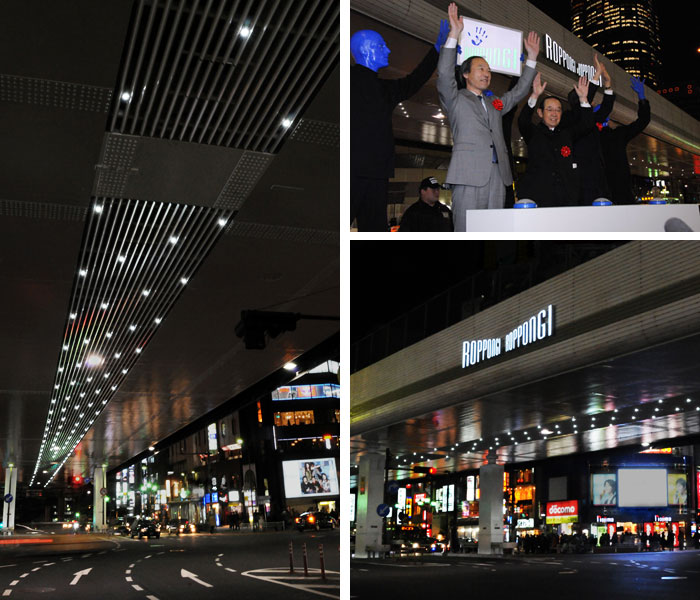 A world renowned lighting designer, she was in charge of the lighting designs for Tokyo Tower, Tokyo Station, Rainbow Bridge and the Yokohama Bay Bridge to name a few. She is the recipient of prestigious awards such as "The Medal with Purple Ribbon", "Japan Lighting Award" and the "Tokyo Cultural Award" as well as countless other awards both within and outside Japan.



Townscape
Because Roppongi has a dark impression being situated under the freeway in the middle of a metropolis, I wanted to create lighting that would give the feel of a bright townscape.
Personality
Being international, I feel I am worthy of the famous Roppongi to design lighting to create the town's personality.

Environment
I have selected long life lighting, and taken into consideration energy conservation and global environment.
Maintenance
Special attention will be paid to maintenance and management for replacing lights and superior lighting will be chosen.